Listed below are the Online Databases which were frequently used for library works purposes.
Prevent Plagiarism. Engage Students.
Turnitin improves the student writing cycle by preventing plagiarism and providing rich feedback to students.
OriginalityCheck
Ensures original work by checking submitted papers against 24+ billion web pages, 250+ million student papers and leading library databases and publications.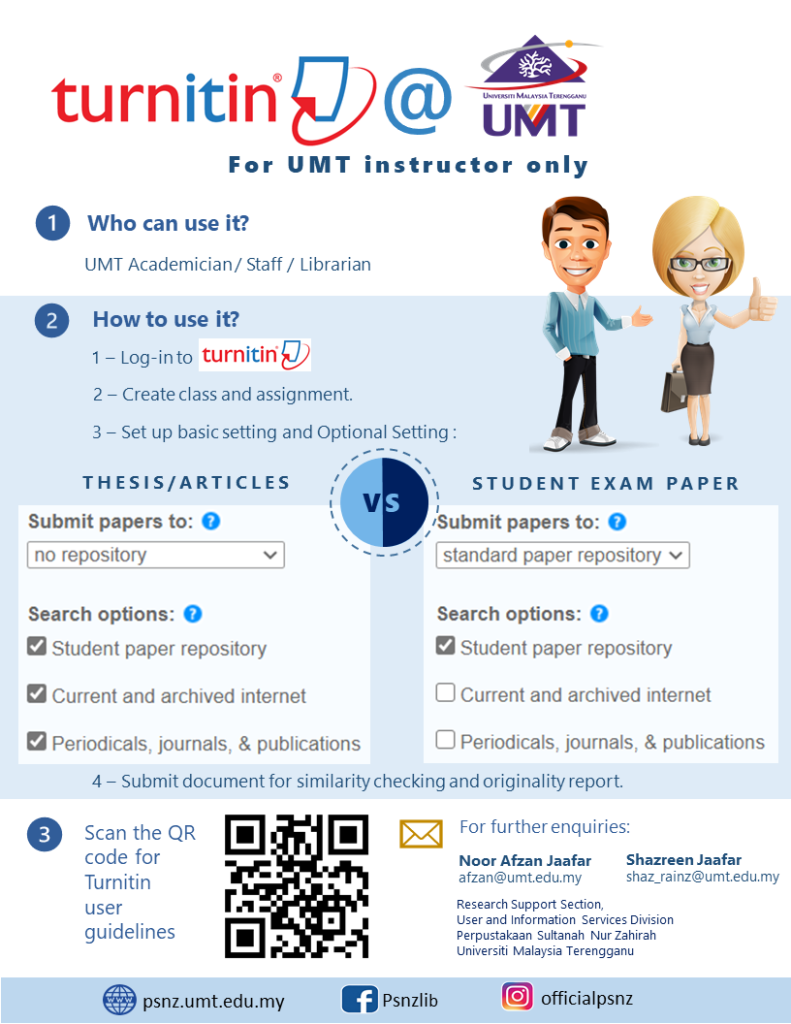 Many software tools are available to help students and researchers collate and manage citations and references.
Mendeley is a brand new research management tool for desktop & web, aiming to transform the way researchers manage reference papers. Billed as an 'itunes for research papers', Mendeley allows you to create and store your own personal library, or import an existing set of references and material. 
PDF's can be viewed and annotaed in the desktop interface
Bibliographies can automatically generated in word documents
Users also get access to an online version of their bibliographies
Citations can be quickly imported from the library's major ejournal suppliers, including Science Direct, Wiley Interscience and EBSCO.
Mendeley is free to use, and available for Windows, Mac OS X and Linux. The terms and conditions of the service can be viewed before creating an account, although one is not necessary to use the software.
Spread the word to your library patrons that your library now provides access to high quality peer-reviewed journal articles on Wiley Online Library! Get your patrons started with the comprehensive tools and resources made available to you on the Library Marketing Tool Kit.